300,000 Users
The Girl Rising site that DevelopmentNow built garnered over 300,000 users across the world, including the UK, Netherlands, Australia, and India
Responsive Design
The visually striking, inspirational site is built for various platforms and devices, regardless of location
Heavy Traffic
The site was able to effectively handle spikes in user traffic, and helped the Girl Rising brand effectively reach and promote to a wide audience
Inspiring Visitors and Capturing the Story
Girl Rising is a global movement to change perceptions about girls around the world. Educating girls can break cycles of poverty in just one generation, yet millions of girls aren't in school. Girl Rising uses storytelling to inspire action that gets girls into classrooms worldwide. The Girl Rising film features stories of these girls told by Hollywood legends, including Meryl Streep and Anne Hathaway. The film follows 9 girls from Haiti, Nepal, Ethiopia, India, Egypt, Peru, Cambodia, Sierra Leone, and Afghanistan on their journey to education.
The team behind Girl Rising wanted their film's companion site to encourage users to take a series of actions: learn more about the movement, reserve a screening ticket, and join a community that is rallying around the cause. The PR push for this celebrity-packed film ensured that traffic to the site would spike around a few key media blitzes, including media coverage of the premier. The premier was a star-studded affair in NYC.
DevelopmentNow built an impressive responsive companion site for the Girl Rising film that had to withstand the estimated traffic load and inspire users to support the Girl Rising movement through storytelling.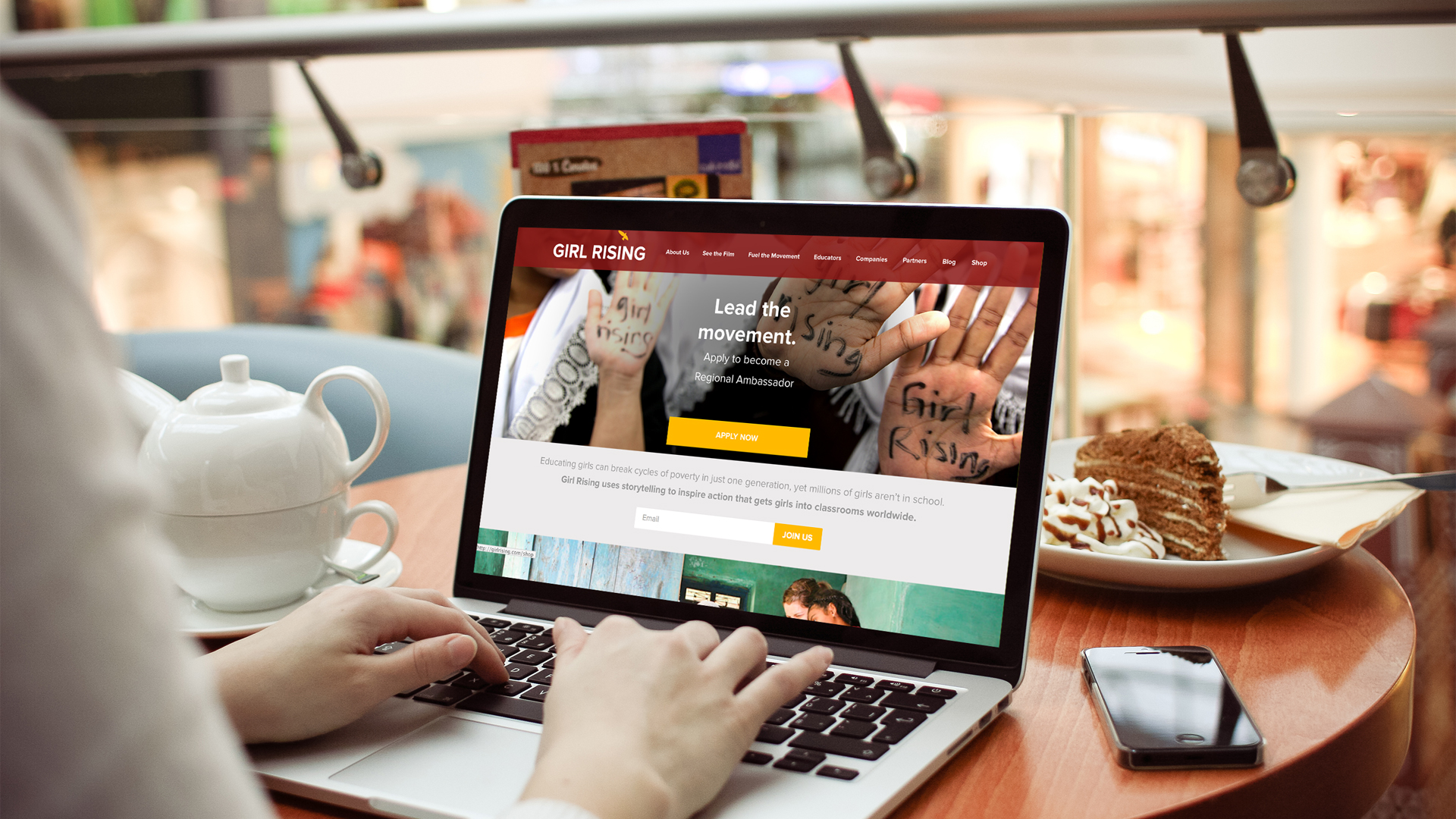 Building a Responsive High-Traffic Website
The multimedia site features behind-the-scenes clips from the movie, the Girl Rising store where supporters can purchase merchandise, movie screening request capabilities, and information about the Girl Rising movement. The Girl Rising companion site is visually striking, inspiring visitors and capturing the story behind the movement.
The media-rich site compels users to contribute in multiple ways. Educators, companies, and partners can all easily find resources that will help them spread the word.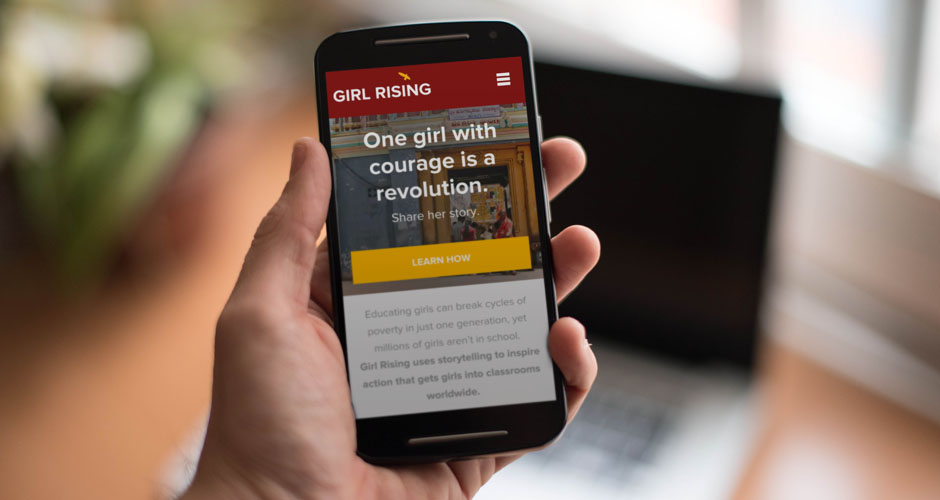 Boosting the Success of the Girl Rising Brand
The Girl Rising site that DevelopmentNow built garnered over 300,000 users across the world, including the UK, Netherlands, Australia, and India. The site was able to effectively handle spikes in user traffic, various platforms and devices, and helped the Girl Rising brand effectively reach and promote to a wide audience. With help from the DevelopmentNow-built website, the Girl Rising launch was a huge success. The film was nominated for an Emmy award, as well as an Image Award, and second place at the Winnipeg Real to Reel Film Festival.
Girl Rising was released to DVD in March 2014 and is available now for order. Visit www.girlrising.com to watch the film and join the movement.